Here is a T-Gauge set (1:450), the smallest commercially made model train scale.
This is one of the four cars in Nicholle's Japan Railways series 103 commuter set (Orange). I have a Blue set that is on it's way and should be here before the end of the week.
For comparison, the T-Gauge car is on top of a HP Products DMU Combine: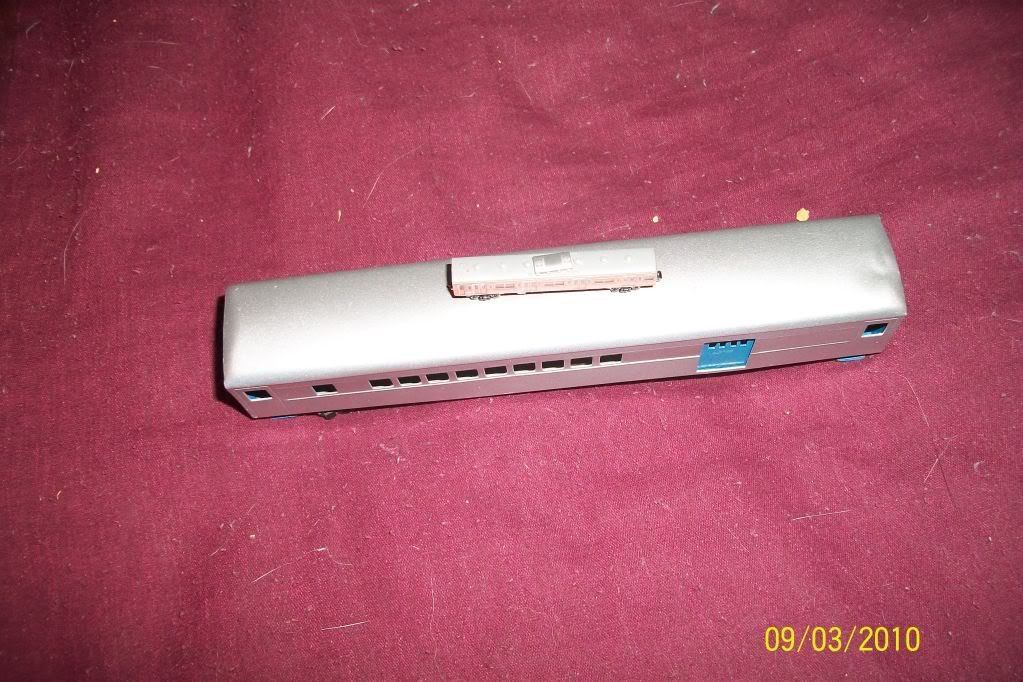 Here is a side by side of the car itself and of the HP DMU:
Here is the entire 4 unit train next to the HP DMU: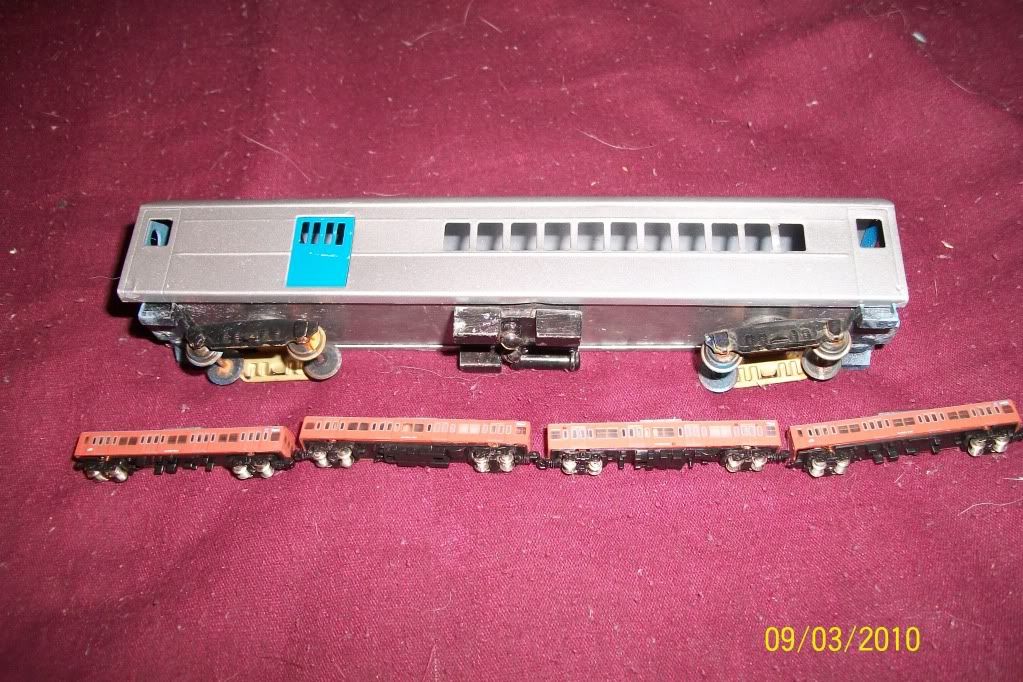 Here is the set itself:
For those that are curious, T-Gauge is 1:450, and the gauge is Three mm, which is where the T comes from.
Right now I am looking into using one of these sets for an amusement park in TT gauge.