Here are some photos of Lindsey at the Casey Jones Museum in Jackson, TN.
The caboose sign for the Casey Jones motel:
Sign inside the Old Country Store part of the Casey Jones Village:
Here is a picture of the museum exterior with a modified Clinchfield locomotive used as a stand-in for the engine that Casey Jones died in back in Vaughn, MS in 1900.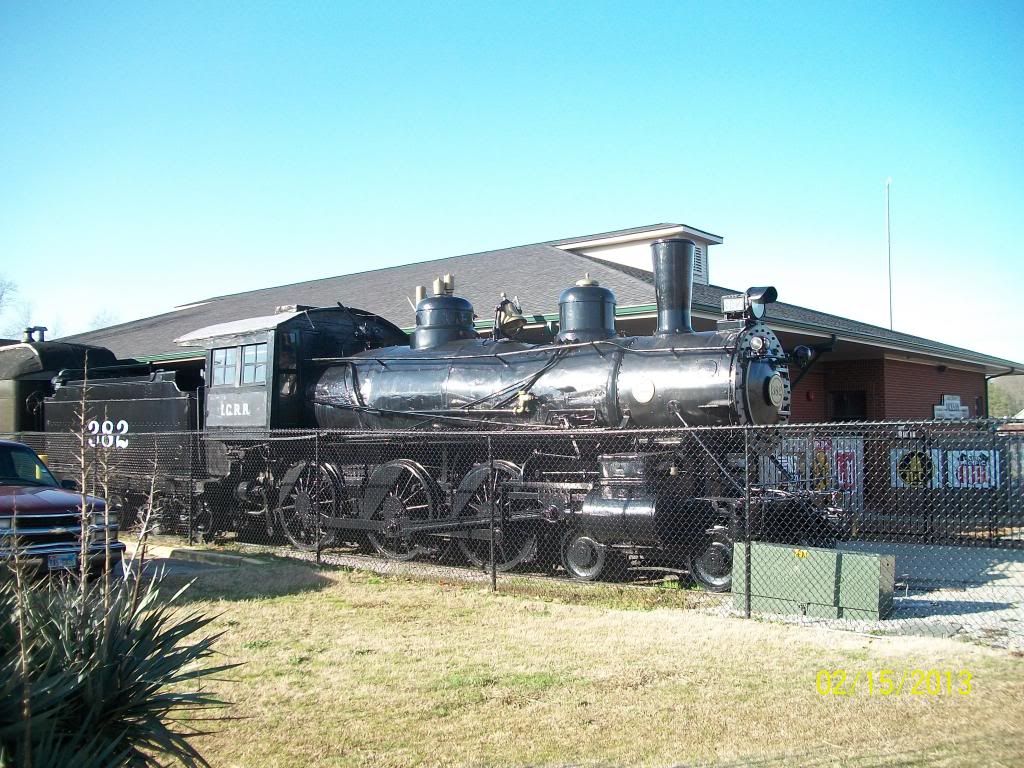 Here is CaTTwoman281 next to the engine:
Here is Lindsey with the replica of Casey's "ol' 382":
At the Casey Jones museum is a small theater where movies about Casey Jones are shown, a series of displays, including the hearse that carried Casey Jones, the replica of his locomotive with a passenger car and caboose, and the house he was living in at the time of his death. There are a number of interesting stores in the Casey Jones Village, including a general store with a world famous buffet restaurant inside, local history museums, miniature golf, and the aforementioned motel.