Christtking
Thank you LVG1: It's better now when we have some description to the photos. I got some more that it needs your help, please! Give me a chance please!
---
---
---
Zeuke, BTTB, and Tillig never made the old CSD reefer. They made DR reefers with CSD lettering, e.g. with wrong trucks. (They suppose to have Görlitz freight trucks)
Correct injection molded trucks used to be available in CZ but not anymore. The manufacturer passed away and the current owner of the molds expects to earn a fortune on selling the molds.
Brass etched kits and decals are available for making the CSD version of the reefer. See the pictures in this link, he made a more common version of the reefer out of 2 old BTTB/Zeuke reefers. He also corrected the roof and sides.
http://www.mojett.cz/10110
Anyway, this topic (and some others too) became very messy. Could it be cleaned up and used only as intended - for models and their prototypes?
Questions about the prototypes, modification of the models, and unsorted pictures could be somewhere else... Especially when posting pictures without any correct description. We should not make it more confusing than it is.
---
Christtking
@jp: Not to be mean or anything but maybe you missunderstood the description of this topic. I am really sorry that I upset you in any way. It was no problem until now. All I do is I post the photos and LVG1 or someone else comes with the story. That's why we are here! Right? to help one another. Where do you suggest I should post my worthless photos? I give you one thing the bogies on the BTTB or Tillig models are wrong on that refrigerator, but after looking at what the gentleman did on mojett.cz, it's not even close to the photo I've posted of the real life prototype. No more confussion! I am out of here!
Last edited by
Christtking
on Sat Dec 27, 2014 2:53 pm, edited 1 time in total.
---
It does not upset me, it just makes it difficult to find anything in it (for someone searching for information).
The conversion on that link was correct and his decals can be used for both version with- and without the brakeman's booth. You may not like it, but it is the true :)
Some pictures for you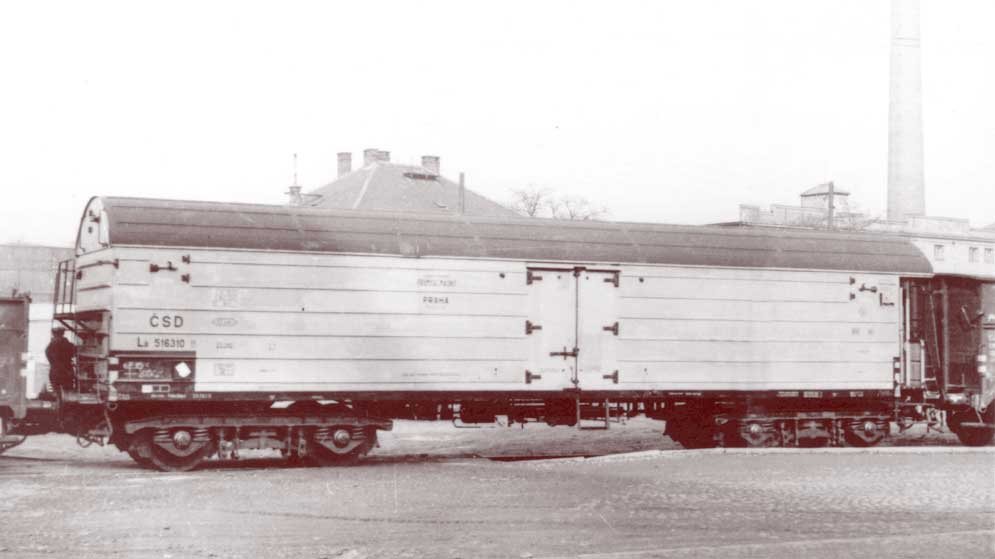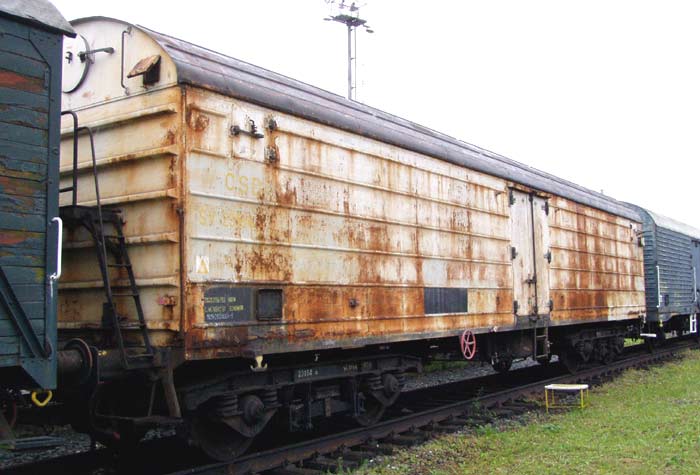 Some more on Wikimedia:
http://commons.wikimedia.org/wiki/Categ ... D_Class_La
---
Posts: 2
Joined: Fri Aug 03, 2012 8:05 am
Location: Big concrete village near Vistula river
Hello all TT-fans!
I'm Piotr, a railway and TT gauge models fan from Poland. This is my first post here, but I've been reading TTNut (and enjoying information which I found here) for a few years.
I'm wondering
when the colour of CSD passanger cars changed from dark green
, like in Kuehn 41734 car Ba:
to dark green-turquise
, like in Kuehn 41737 Bm (and for example Tillig 16647 Am):
From what I found on
parostroj.net
website, the type of CSD passanger B/Y/"YB70" cars changed from Aa/Ba to Am/Bm in 1983, so the colour change should have occured before that.
Although I found some pictures of Czechoslovak passanger trains dated from early seventies to late eighties, it's often hard to tell wheather the car is green-turquise or it's just slight blueish tint of a picture. Some of the photos from 1973-1974 seem to suggest that the cars were already in green-turquise livery. Could it be true?
I'm aware that repainting of cars could have taken a few years, and I'm curious what is the most probable period for this.
Second thing: pictures included in train compositions on
vagonweb.cz
website suggest that change of colour of CSD
Bcm (couchette) cars from dark green-turquise to light blue
occured around year 1985. On the other hand first pictures of
blue Bcm cars which I found are dated 1990. Which one is more likely to be correct? How long the change could have taken?
As for reference: Tillig 16651 Bcm car in older livery:
and Kuehn 41754 Bcm car in newer paint (also the type of the car is different - a newer YB70, while Tillig is a B type car I suppose):
---
Hello Piotr, welcome here.
The car on the first picture has the green paint "as delivered". The cars were made in DDR in Bautzen and got standard DR green paint.
When repainted at CSDs workshops later, they got the standard CSD paint - shown on your other 2 pictures.
Therefore, there is not any exact date for changing the color, it was individual for each car. This system continued also with newer types of cars, you can see it on TT-models Amee and Bmee cars which are in "as-delivered" paint. Only few of those were ever repainted to dark green-turquise/yellow scheme, most of them were in as-delivered scheme until the end of CSD in 1993.
You'd find the dark green-turquise on older CSD cars too, it was introduced before WW2.
Regarding the Bcm: the paint was changed during the scheduled maintenance/repaint. Therefore, if you want to make your train prototypicaly correct, you should not use the blue Bcm before 1985. But you can use the green Bcm until 1993. I have not checked when the particular car number was repainted though.
Jan
---
T466.0286
Rich1853
Greetings from Melbourne, Florida USA
On the Space Coast of Florida
---