4-axle boxcar model 11-К001
Versions:
color, an epoch, owner
Epoch:
IV, V
The owner:
SZD, RZD.
Firm-manufacturer:
a TT-TT
Year of the beginning of manufacture:
2011
Year of the termination of manufacture:
a small series (2011)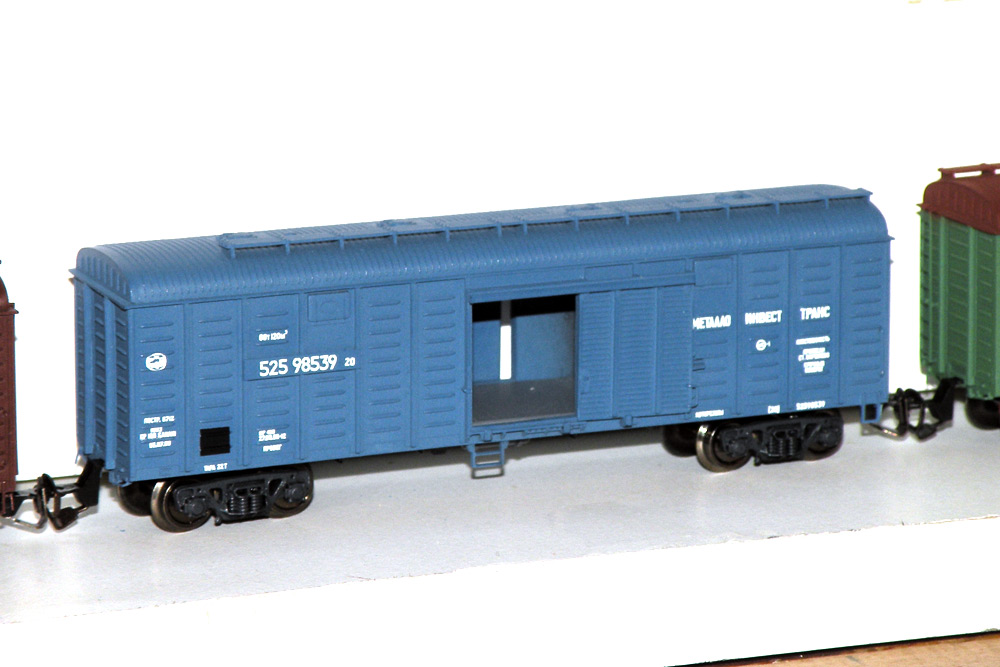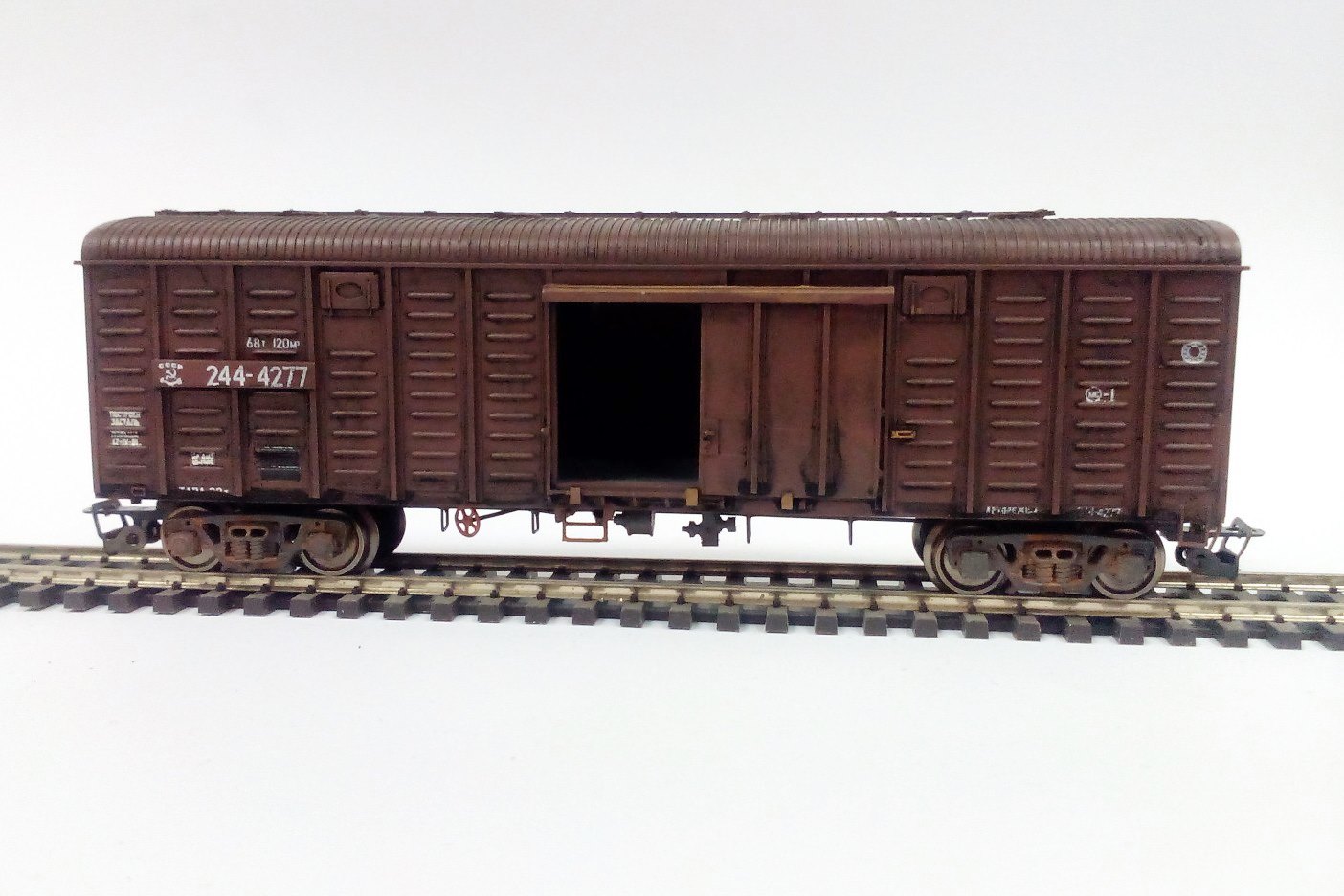 The model description
The model is made of plastic, with a high degree of detail (well elaborated under the car equipment. Doors open at model.)
Installed trolley "ЦНИИ-Х30" produced by «Peresvet» and detachable coupling of Tillig.
Known types of models: blue "Metalloinvesttrans" brown SZD.