A bit of an update. I started to build the wall. The magnets are great for holding the "spaghetti like" wood in place.
I now know what my next BIG project is. It's the "Shay Wood Mitre" or "Calibre Cutter". It's a pain in the butt cutting those small short pieces of wood.
Here's a picture of what the "Shay Wood Miter" or "Calibre Cutter" looks like. The Shay Wood Miter was the original design. These were produced by TR Smith back in 1975 as the Shay Wood Mitre and sold for $20.
This is the Calibre Cutter. I'm going to use this design to build my own.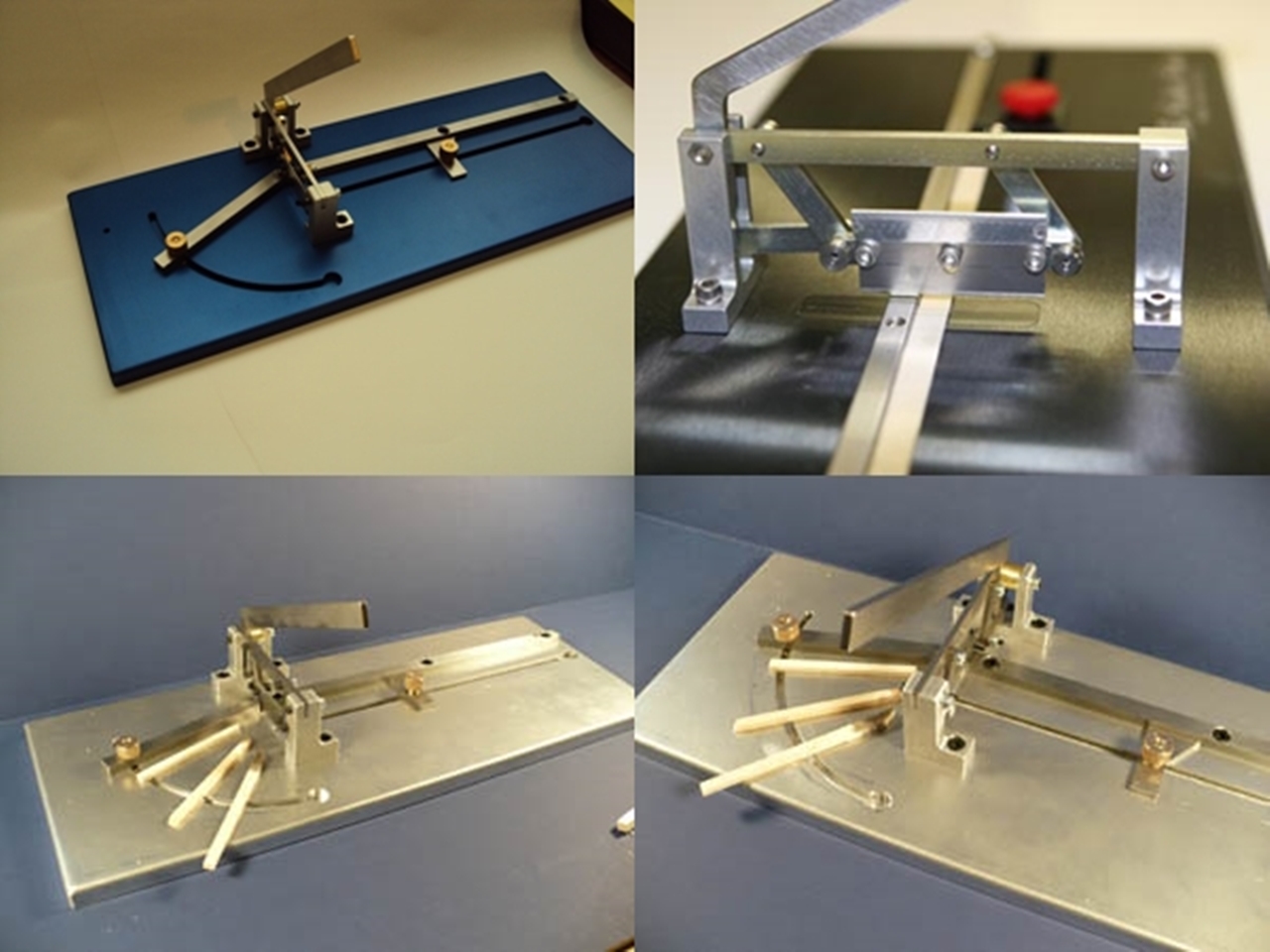 Bernd