You mean this photo?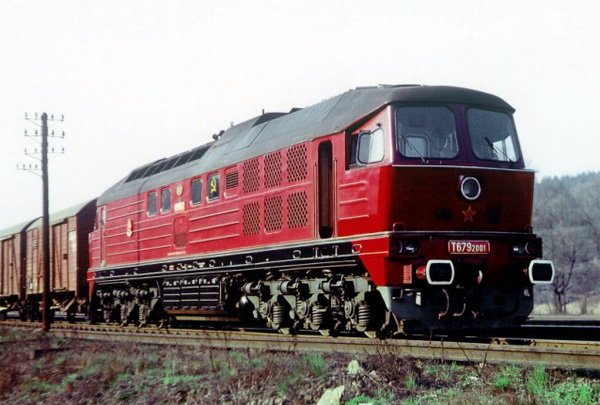 The locomotive is extremely clean and wears an additional tag. So it's obviously kind of presentation run with additional non-ordinary lettering.
Hammer and sickle only symbolized Soviet Union, not entire Socialism.
It's extremely improbable that this emblem was present in regular service in Czechoslovakia.
...or can you imagine that Amtrak would decorate their locomotives with red maple leafs?