Israel - Israel Railways (1948 to date)
Kitbash & repaint options
Diesel locomotives
101-103 (1952-1998) (mtb SW1200 - kitbash)
104-130 (1954- ) (use Chosen Scale G12 kit)
201 (1948-1958) (Tillig V36 - repaint) *
211-228 (1955-1998) (Kuehn DB V60/260/360 - repaint)
251 (1967-1999) (use Chosen Scale G12 kit modifying to G8)
* - see post in thread below
DMUs & railcars
1-12 (1956-1979) (Rokal VT08 - repaint)
After the mid 1960s the engines were removed and they were used as simple coaches in locomotive-hauled trains.
Passenger cars
51-58 (1955- ) (Tillig DB Bm type - kitbash) *
401-415 (2001- ) (Tillig DBzf761 13796/13797/13802/13804 - kitbash) **
425-466 (2001- ) (Tillig DBz755 13792/13795/13799/13800/13806 - kitbash) **
* The Tillig DB Bm type car could be kitbashed to a 23.4 m car to represent the O&K-built cars that were in service from 1955 to 1989; from 1989 all of them were converted to half-generator, half-passenger, and no. 56 was further converted to a full generator car in 1996.
** The Tillig DBz type double-decker car is fairly close to the IR cars - the most noticeable difference being the higher entrance floor on the Israeli cars; one could kitbash these cars to match, though they could be simply repainted as a fairly close stand-in. The driving cars would need a fair bit more work, as both the cab end is different and the sides are different, as they contain machinery to provide power for air conditioning in the train.
Most older passenger stock (Palestine Railways/early Israel Railways) was of British and American design so would need to be scratch built. However, the PVM copies of the Star-Line heavyweight passenger car kits could be used to give a reasonable representation of some of the passenger stock in use by PR in the 1940s and by IR into the late 1950s/early 1960s.
Freight cars
Like passenger equipment, PR/early IR freight stock was of British (2-axle) or American (bogie) design and would need to be scratch built. The Joma tank car could be repainted to fairly accurately represent a PR/early IR tanker.
Palestine Railways (to 1948)
Diesel locomotives
70248-70249 (1943-1948) (Tillig V36 - repaint)
Some pictures: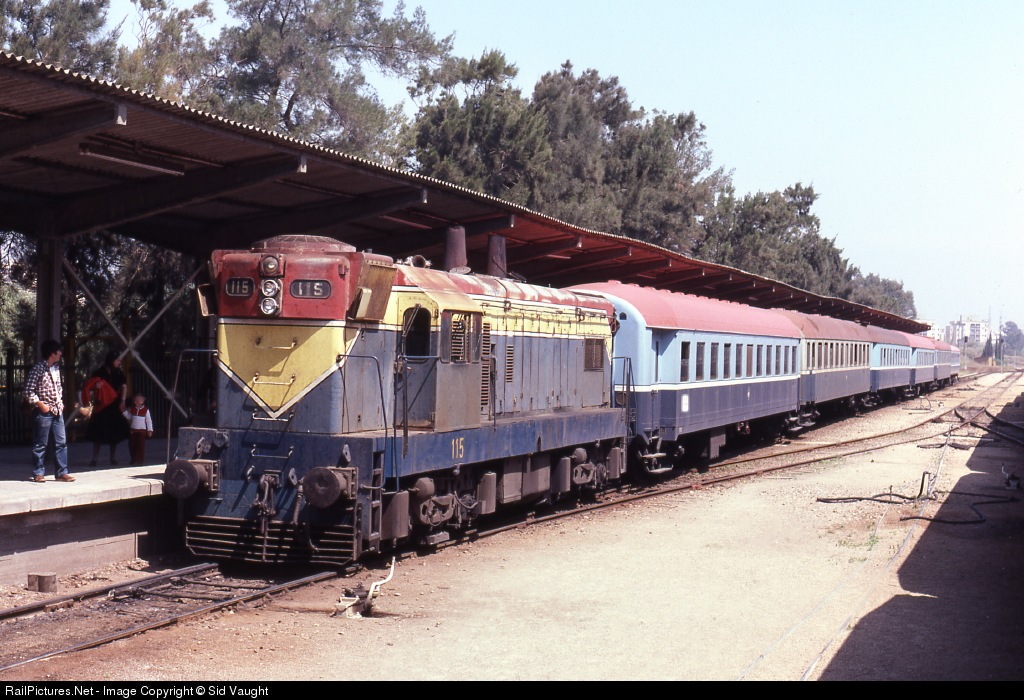 115 in 1980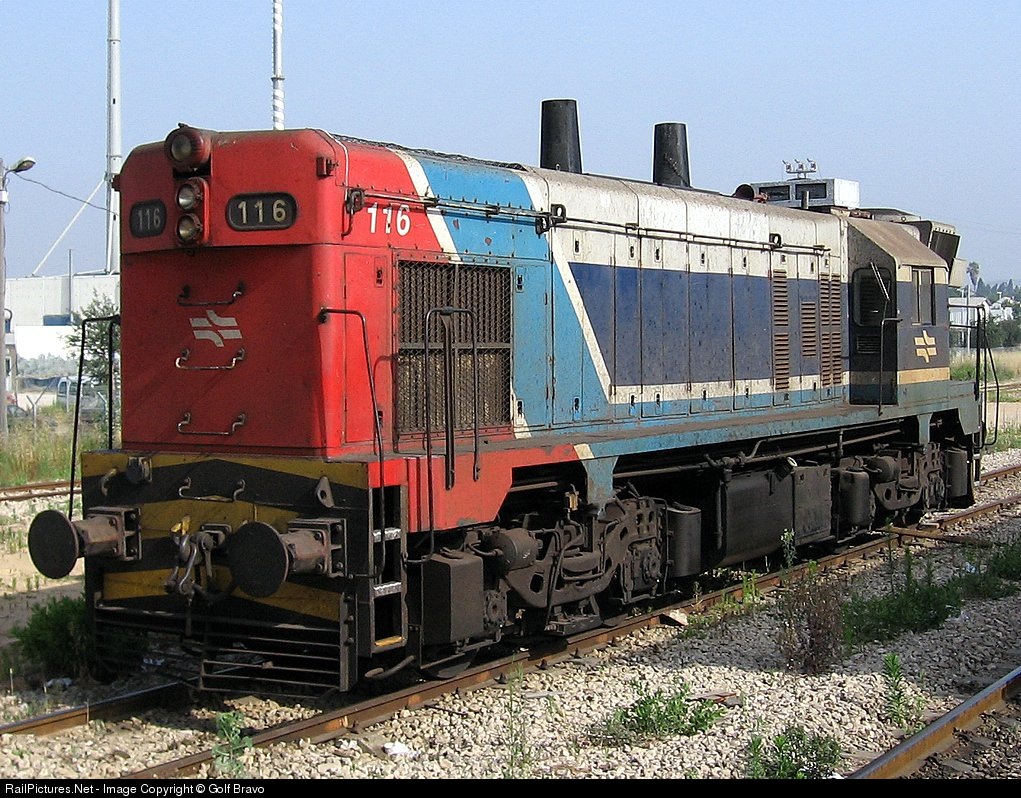 116 - current livery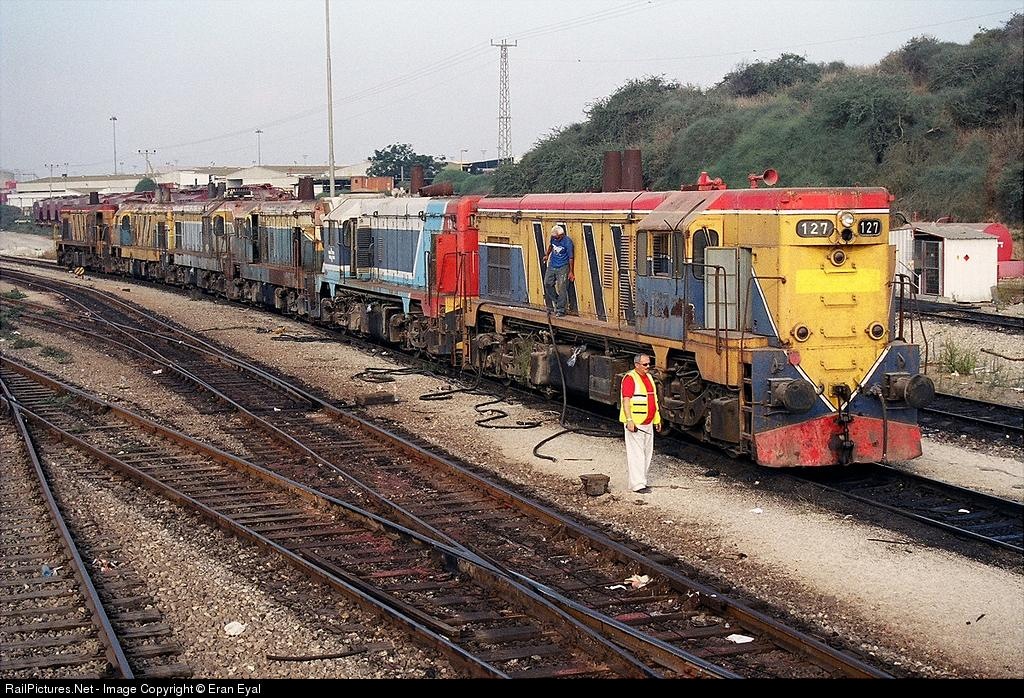 127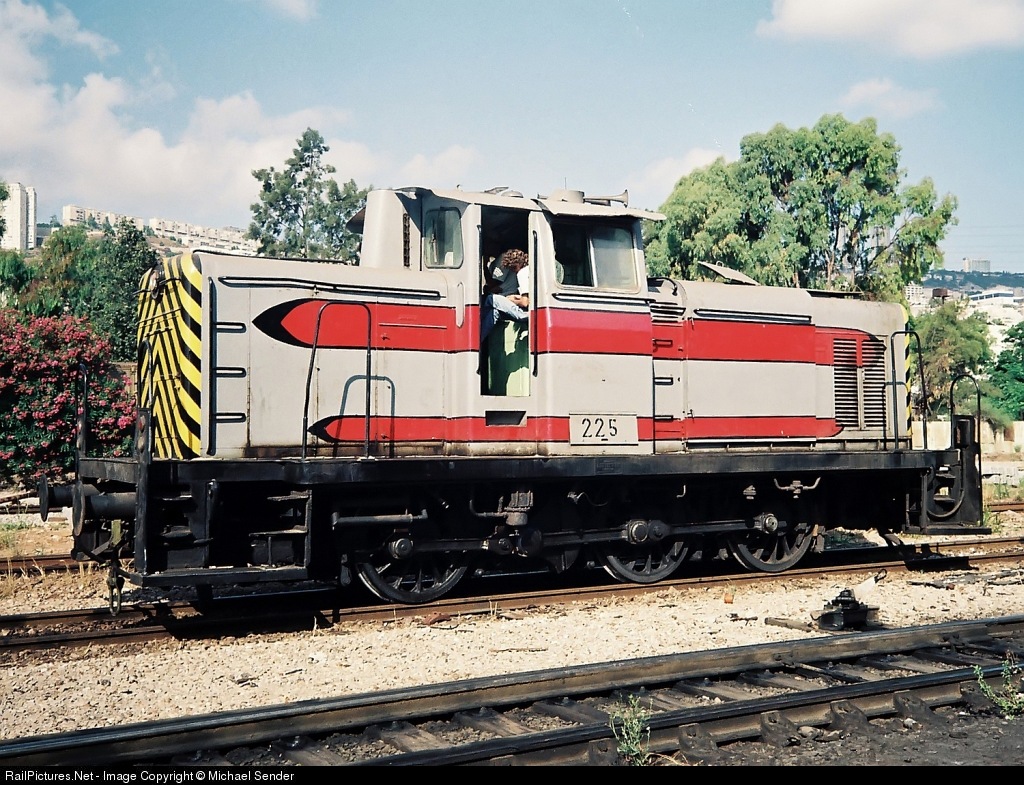 225