The PVM 40' Offset Side Hopper Car kit is a resin model kit that includes a PVM freight truck kit, so all that is needed to finish the car is couplers, paint, decals, and a load (if desired).
There are a few bubbles in the resin, none of which are on the outer sides of the side and end parts, though.
Here are some photos of the kit, un-assembled. Due to the off-white color of the parts, some detail is not easily seen due to the camera flash. The brown piece is used to square up the sides of the kit.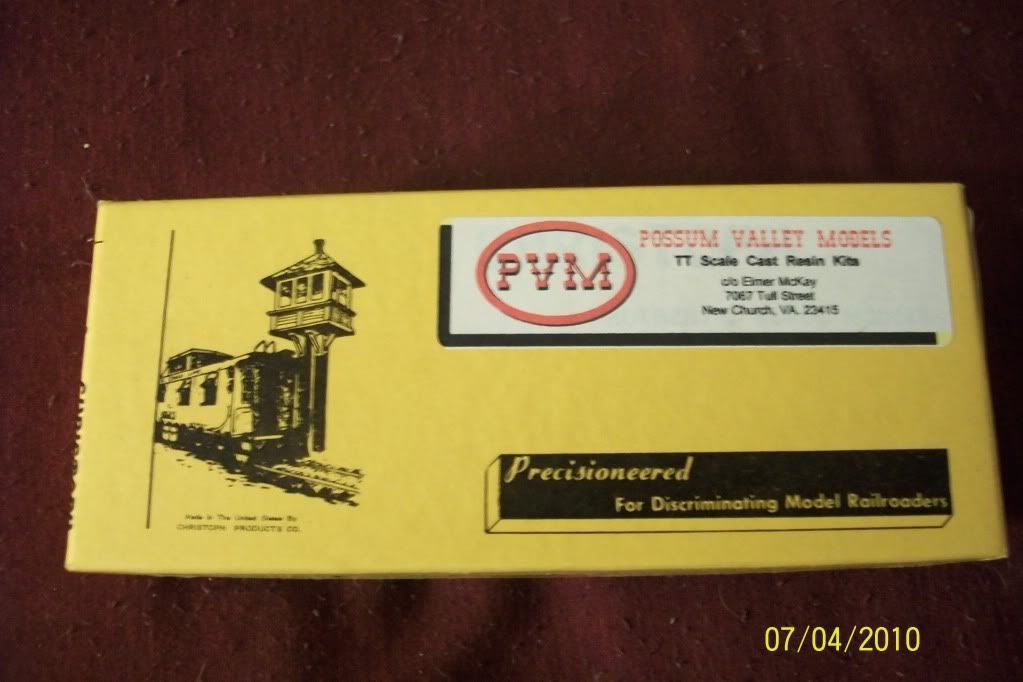 I am quite positive that the detail will be more easily seen when the parts are cleaned and primed.