Craftsman-Kits are a very involved line of wooden TT scale kits. The company was based out of Hackensack, New Jersey.
The majority of the parts are die cut sections of wood, with some sections having been shaped with a router. There is plenty of detail to the kit, and has a number of small metal detail parts such as the end vestibules and brake rigging.
The instructions are rather lengthy, as the kit is unfinished, even by TT scale kit standards. Couplers and trucks are NOT included with these kits.
The nice part about the instructions, is that the plans for the cars, are the same size as the cars themselves, so it is easy to match up the car to the drawings to see if everything is in the right place. (The other nice part is that it makes it easier to fabricate cars of the same type. (1800's cars are a novelty in pretty much every gauge and scale)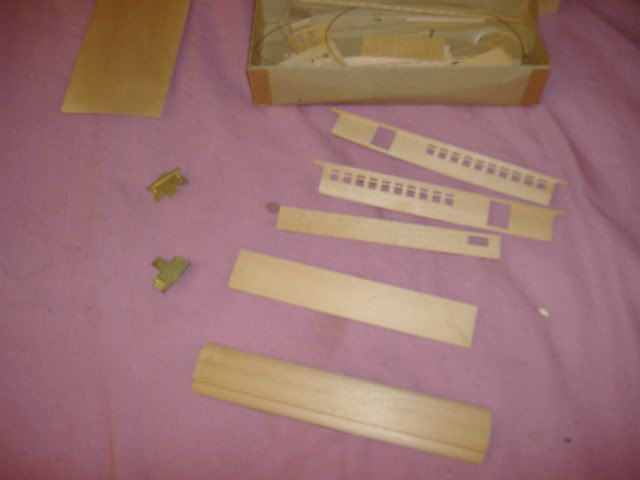 Based on the degree of difficult of the kit, pre-planning for several days is recommended (as well as not taking any medications that alter one's state of mind & vision...)