Here is my current fleet of HP Products hopper cars, in two flavors.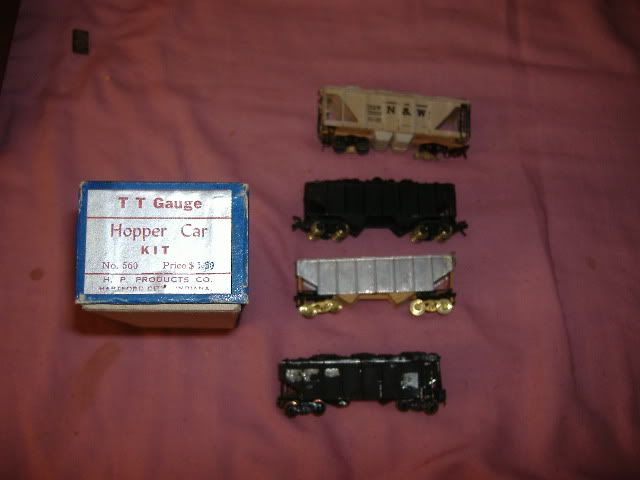 The top car is a covered hopper, while the other three are of the open type.
The HP Products hopper car is a little different from their other offerings of car kits:
The body of the car is a milled piece of wood, with an overwrap of thin metal, embossed with "rivets".
The bottom car shows the wood piece that comprises the bulk of the car.