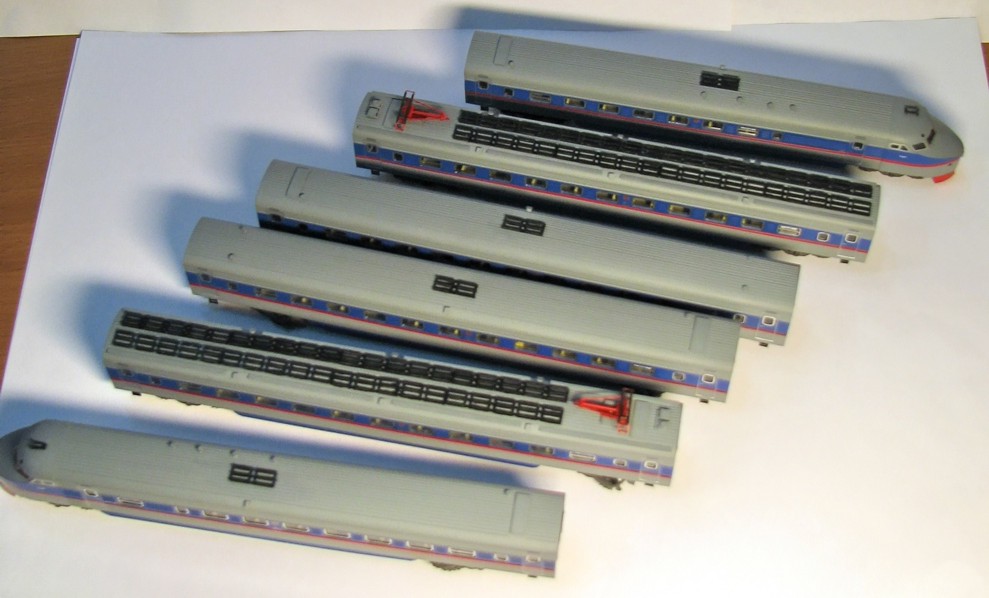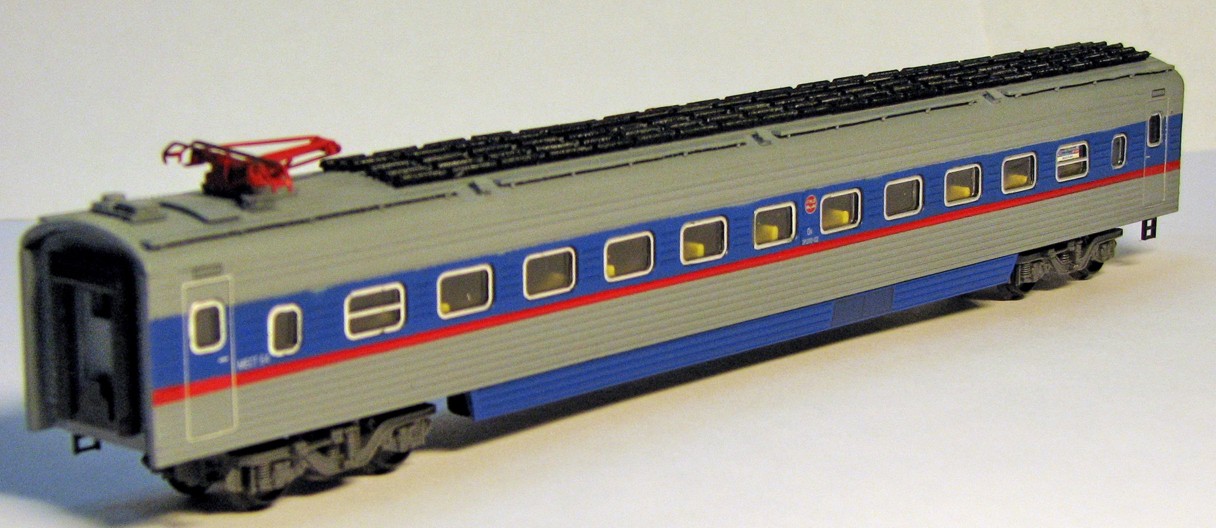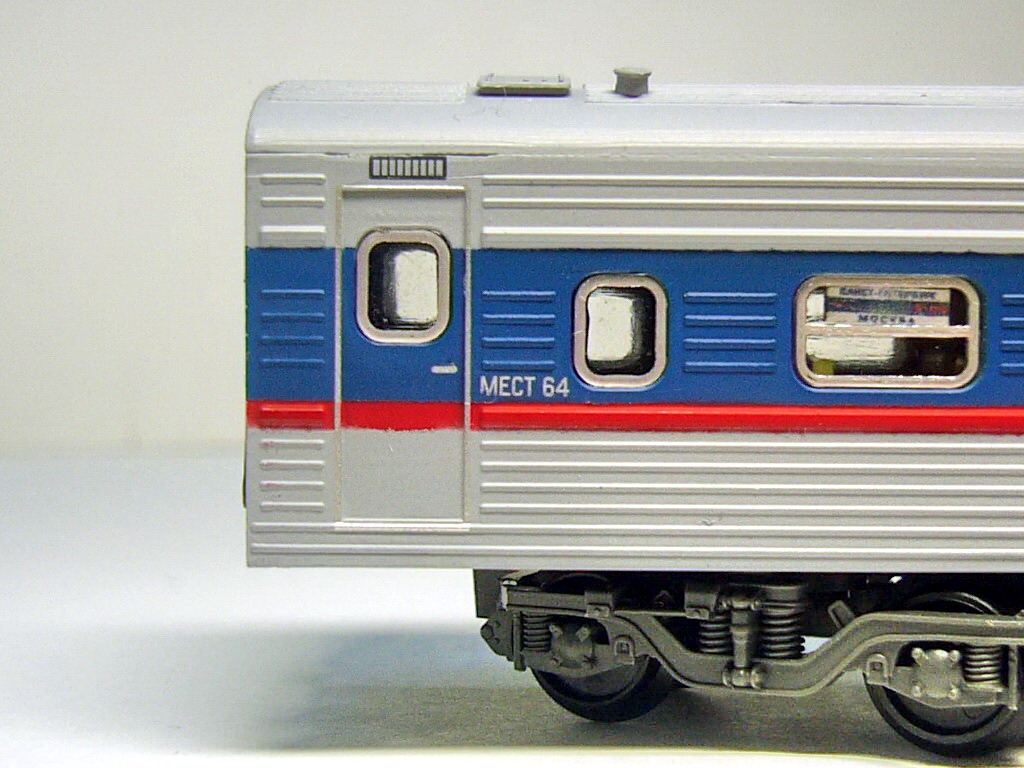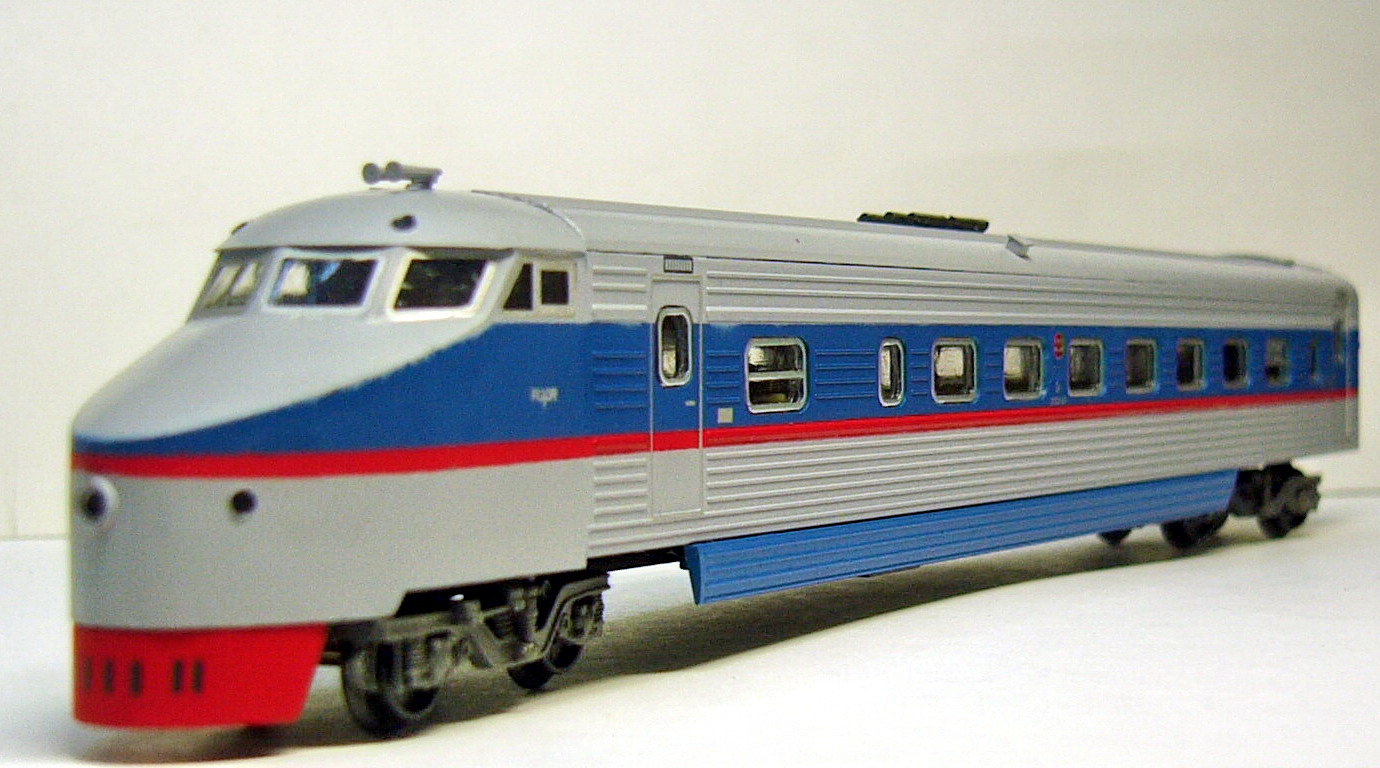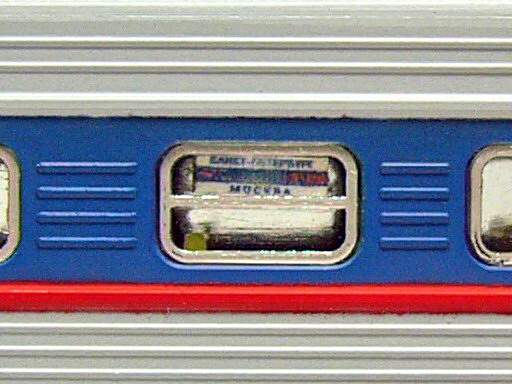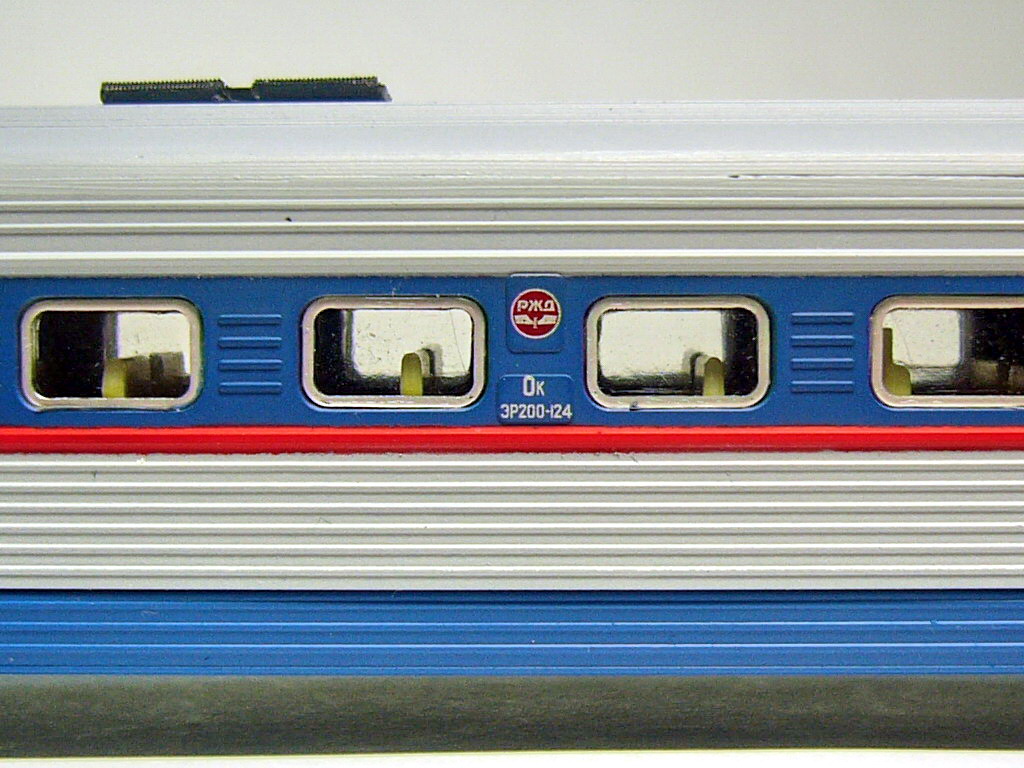 The description of model the Model of high-speed electric train ЭР200 (6-carload structure) is produced on small-scale technology by request of depot Metallostroj October railway. The model structure includes cars: head (№№ 101 and 103), hook-on collector-shoe gear (№№ 122 and 132) and hook-on without pantographs (№№ 124 and 134). Model bench; drive installation is not provided. Illumination is not present, but its installation basically is possible. Such completion (with use of elements transmission from diesel locomotive BR215/218 from "Tillig"). The standard pantographs of manufacture Tillig which are not used on high-speed ЭР200 are established. In interiors - an interior approximately corresponding to the original.
The description of a prototype the Spadework on creation of a high-speed train for a line Moscow-Leningrad has begun in 1965 In 1969 Riga carload-factory has finished designing of a 14-carload train. Construction of the first six-carload train was carried out by factory in 1973-1974 in cooperation with fifty design offices and many factories of Soviet Union. The electric train has received designation ЭР200: an electric train Riga, the maximum speed of 200 km/h.
The first trip has taken place on April, 17th, 1974 with the maximum speed of 160 km/h., in December speed of 206 km/h. From the beginning of 1975 till March, 1984 engineering change. Regular operation of first train ЭР200 has begun on March, 1st, 1984, and last trip has taken place on September, 15th, 1995 In this time hasn't been cancelled any trip under the schedule.
Now in depot Metallostroj Petersburg the railway is in operation two trains ЭР200. Till today it is the fastest train of the country passing distance between two capitals for 3 hours of 55 minutes (since summer of 2006).
In the summer of 2008 train ЭР200-1 is established on eternal parking in a museum in Petersburg.