We recently bought a copy of Union Pacific-opoly from the Union Pacific company store. Right now it is on sale for $14.99, typically it runs for $23.95, which is still cheaper than most specialty versions of Monopoly.
There are some informational booklets with the set, showcasing the long and rich history of the Union Pacific Railroad.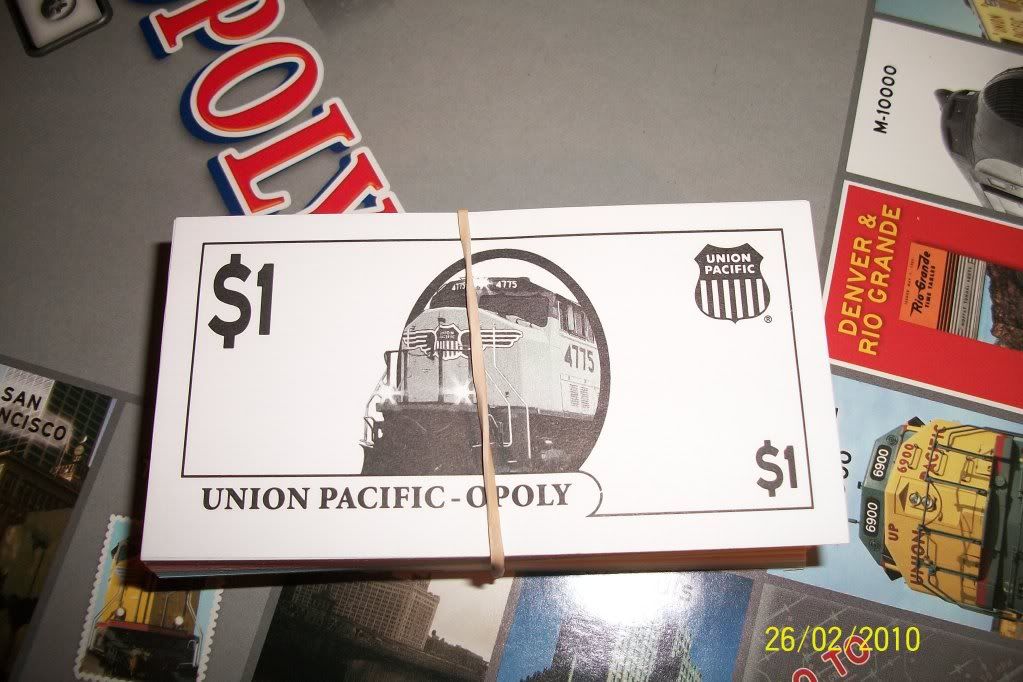 Here are the tokens: a Golden Spike, Conductor's Hat, Lantern, Railroad Crossing Sign, Caboose, and a Steam Locomotive (of 2-4-4-4 configuration.)
If any of us are able to get together to run TT scale trains, we will bring the game with.
ConducTTor, if you play, we will expect you to use the Conductor's Hat token...
The only thing wrong with the train is the subtitle on the box "A game for train lovers across America!". It should really be "A game for train lovers everywhere!"