Here are some photos of Zeke in the cab of NS 4610, at the Southeastern Railroad Museum, in Duluth, GA
The 4610 is a very beautiful gal, these photos hardly do her any justice.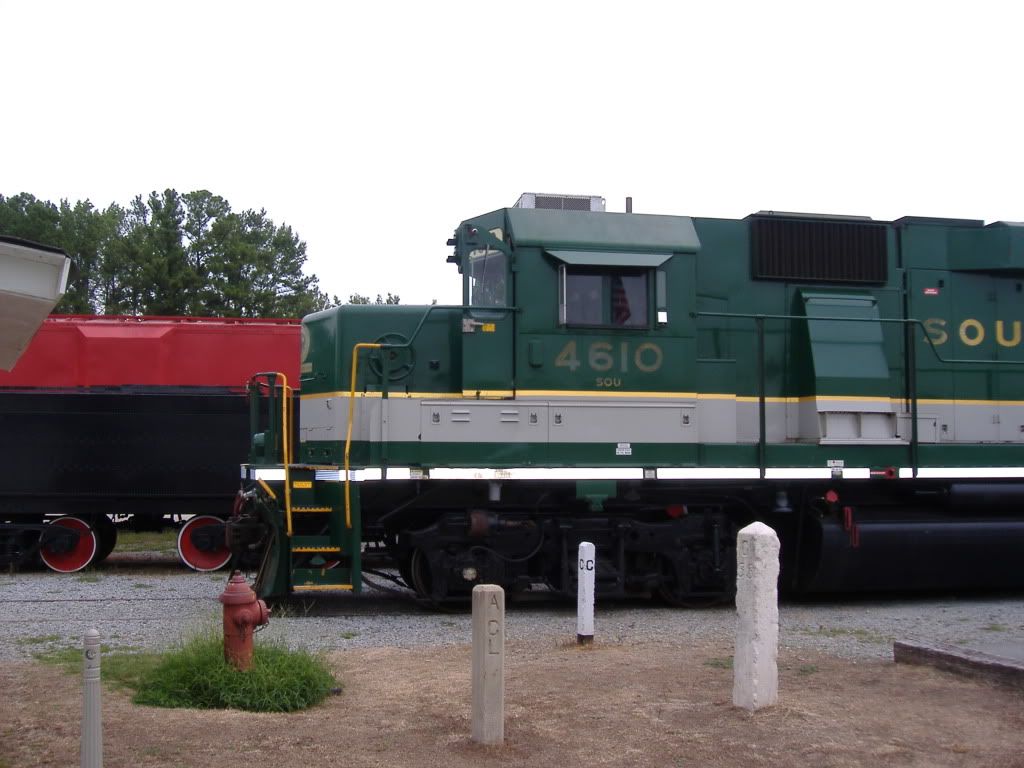 Here is Zeke, in the cab of the 4610.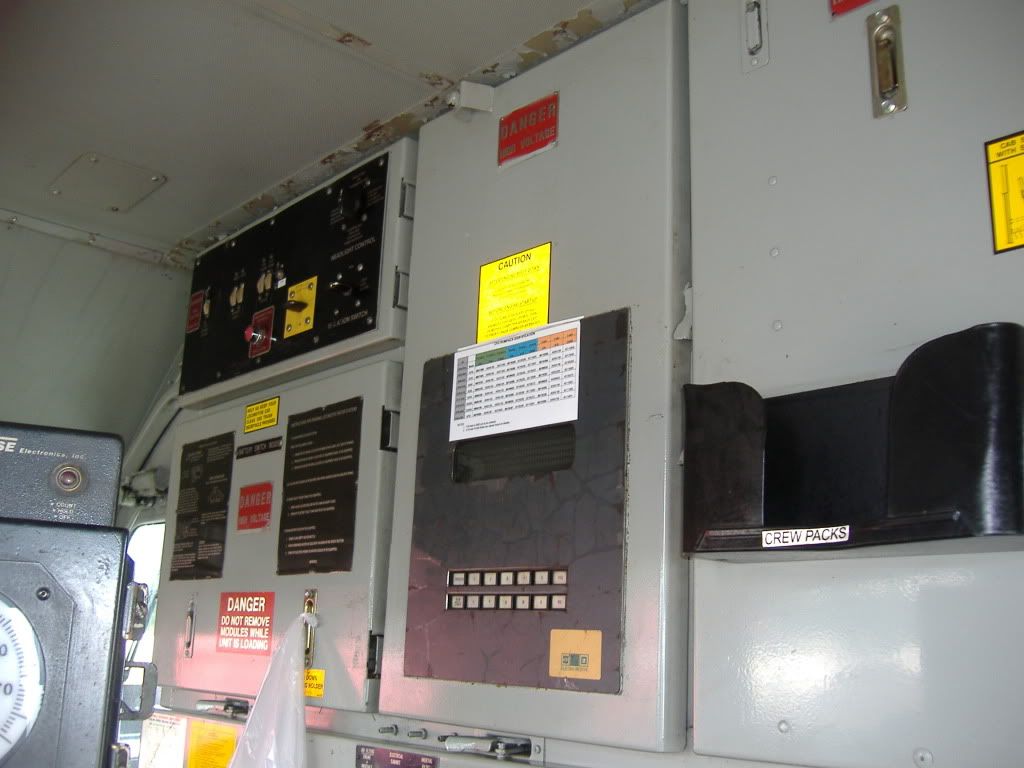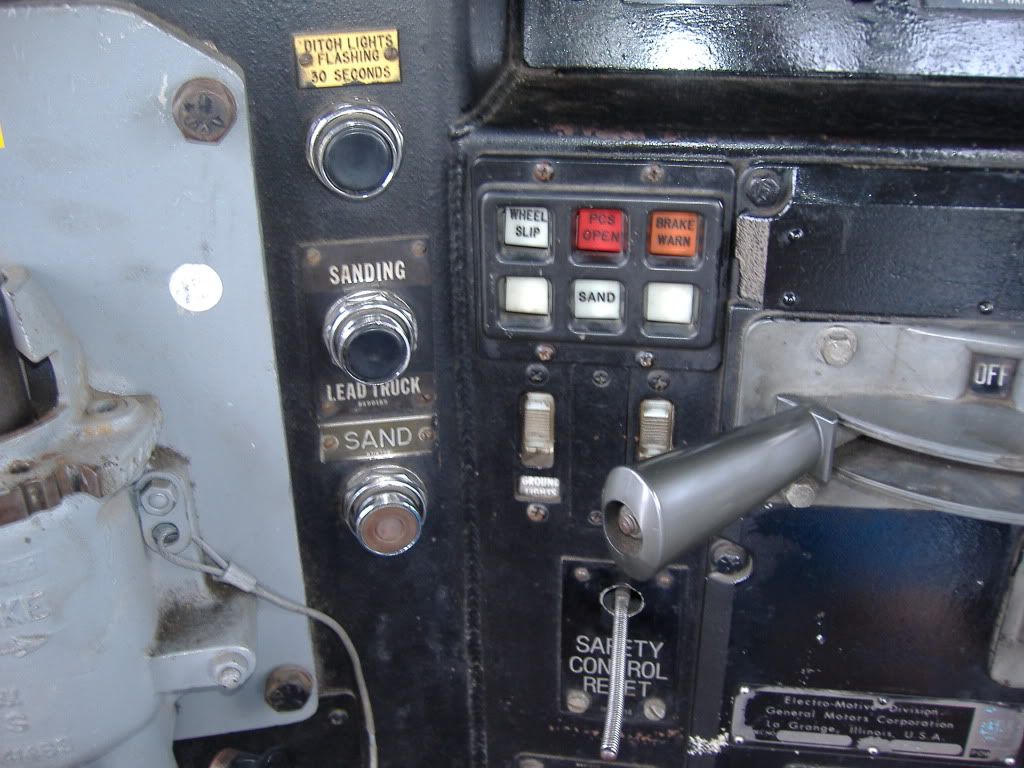 Engineer's view facing front. Yes, the 4610 is set up the way almost all Southern hood units were - long hood foward.