Given the success of the Random Cat and Dog sections here, I think it is time that other pet types are represented as well.
Before we adopted Natasha, we had a rat that was named Rat Bastard Sr., that loved to travel a lot, and even had his own little perch on the dash of our old van.
Here is Rat Bastard Senior out at Bluff Point State Park, near Groton, CT. He decided to take a dive off of the wagon and into the water, and even attempted to swim out to sea.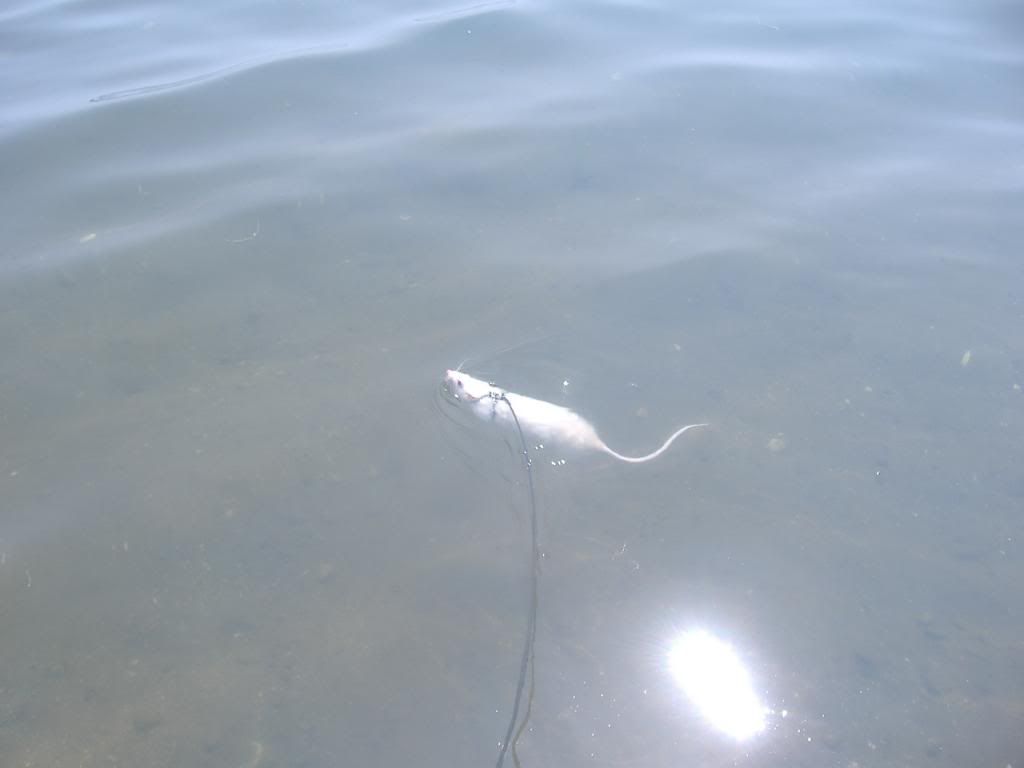 This one is just after he caught a small fish and ate it in the water:
And here he is, after he came back to land (and freaked out a Collie at the same time):