This thread is on the heart of most HP Products powered items.
The Pittman DC-60 motor is of the same kind of motor used in smaller electrical applications on numerous US Navy ships and submarines in World War Two.
As the war ended, Pittman needed to unload thousands and thousands of their motors, and Hal Joyce bought many of those for his products.
Indeed, the Pittman motor can be found in many smaller motorized items of the late 1940s and 1950s.
The Pittman DC-60 motor is an open frame synchronous 12VDC rated motor, and as a result of it's type and design, can be used to generate power, if coupled to a prime mover.
The motor on one of my HP Products locomotives has a bad thrust bearing, and as a result, I will be tearing it apart for repairs. Photos of the motor in it's component form, with a short description as to the functions of each part will be posted at a later date.
Side View
Top View (although, it can be the bottom side, depending on application. HP Products steamers used this side as the top side, to provide clearance for the power leads.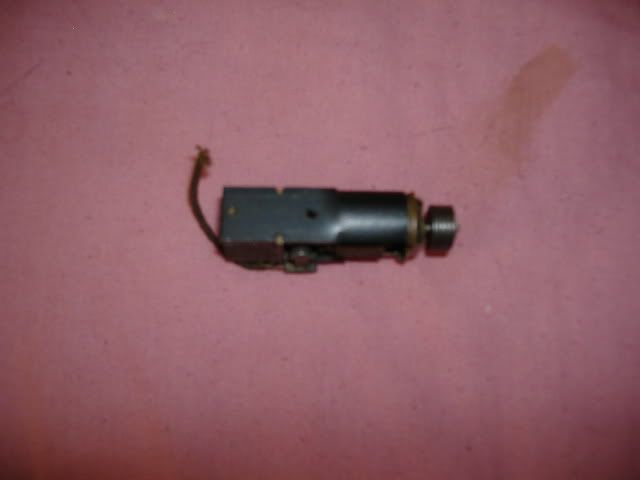 Bottom View - Note the power lead connections and the brush holder assembly. One of the power leads is grounded to the loco chassis for power pickup.