Well, I have finally gotten a suitable replacement for my ailing Fujifilm 4.1 MP camera, a 10.2 MP Kodak C180 camera, which was the second new camera over the last few days. We had originally bought a Nikon Coolpix 8.1 MP camera. That one had a hard time in taking pictures that was not blurry / grainy / yellowish. We tried all the settings, and the Nikon refused to take pictures unless it was in Auto mode.
So we took the Nikon back and got a more powerful Kodak that was a display model for less.
As for the old Fujifilm camera, it is gone. It's last photos were of it being smashed with a hammer. What was left was run over with the truck, and then burned.
The new camera:
The following photos were taken with the Nikon that proved to be a pain in the Haggis to use, and did not like to focus most of the time either. No problems noted with the new Kodak C180, though.
The Old Camera:
REVENGE IS A DISH BEST SERVED WITH A SLEDGEHAMMER!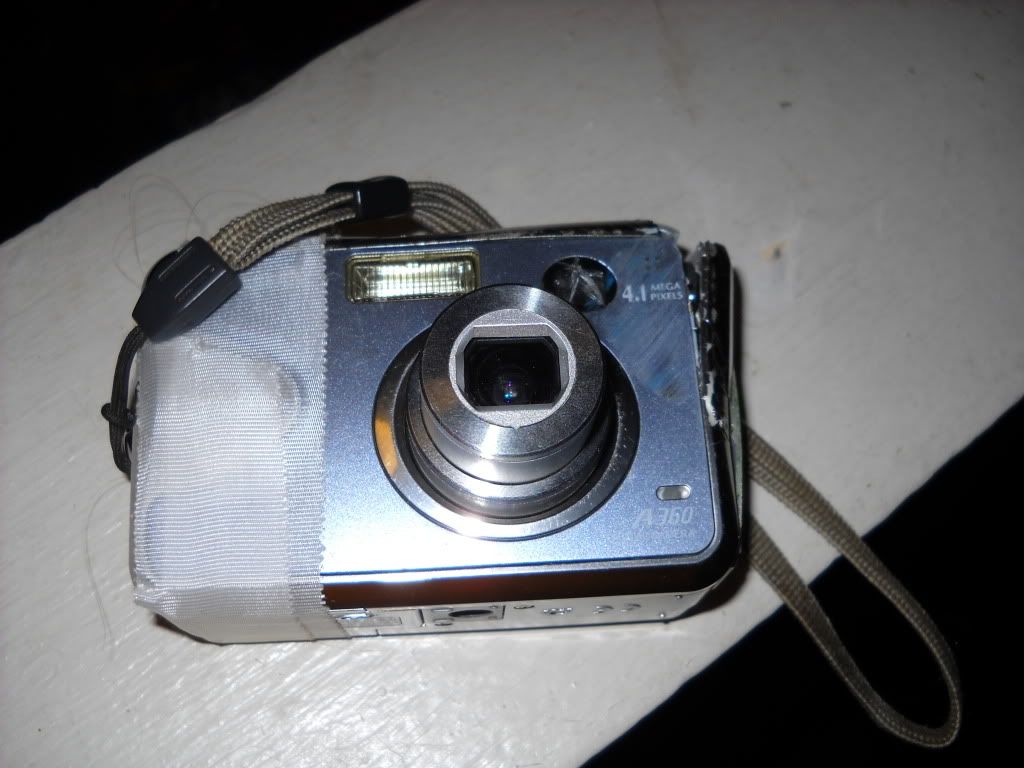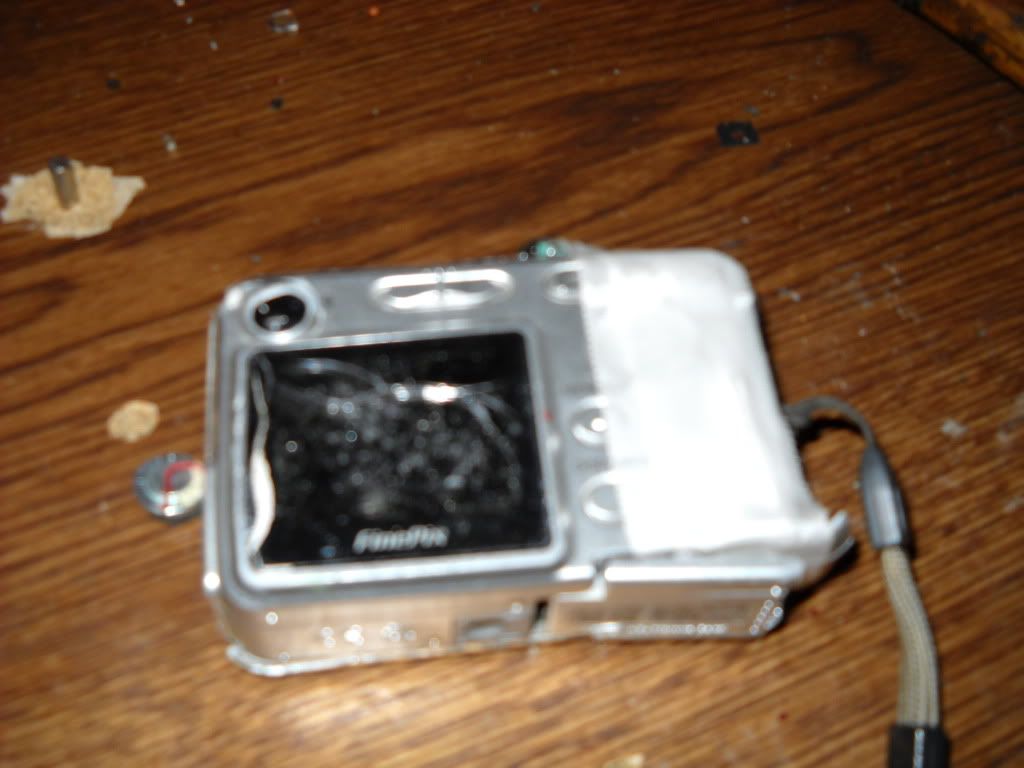 THINGS ARE STARTING TO COOK!
We sure had fun, didn't we?.....
Would this be covered by the warranty?