Recently I made a purchase of a bulk amount of detail parts, more than I can see myself ever using, so I am willing to part with the "surplus". As my workbench is covered right now with construction supplies for the refitting of my Train Room, I have had to use a spare door with sawhorses as a table, which is mainly used to sort my American Flyer trains for inventory purposes, as well as documenting what loco needs what work done and so on, hence the display of parts is not as good as I normally would do.
I have a number of steam domes and air compressors of varying designs and sizes for sale or trade. Price depends on desired type and quantity. Also available are TT scale figures. The American Flyer 4-4-2 in the second picture is not for sale.
There are more than these available, I just do not have space to lay out all of the parts without risking losing some at this time.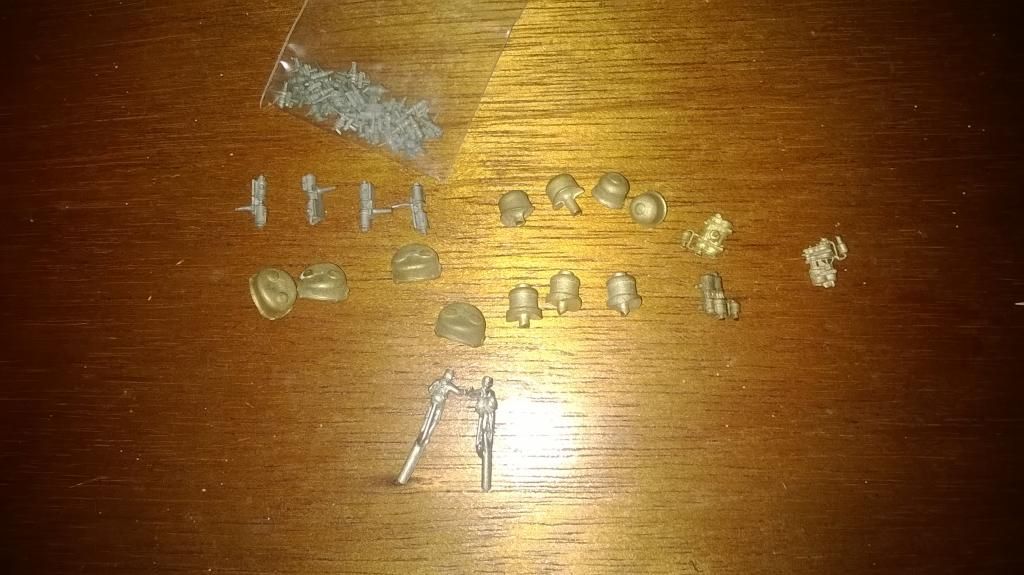 PM me for more details.