TTQuebec wrote:GG1s weren't black!! They were Brunswick green! (most of them...)
I never said anything on painting the GG1 black at all.
I was referring to having to paint the Tillig Pantographs black, as both types of Tillig Pantographs available at EuroTrainHobby are bright red, something no GG1 had.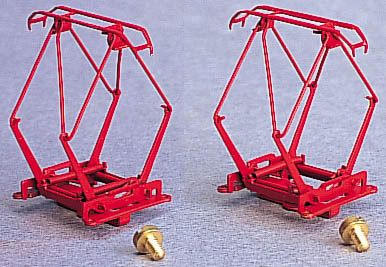 Actually most GG1s were painted black at one time or another....
All GG1s eventually got repainted black during the Penn Central years. One (#4800 "rivets"), was painted blue during the Conrail years (as well as a Bicentennial paint job). Most remained black throughout the Amtrak ownership of several GG1's, though some were painted silver and red "bloody nose" paint job.
Here are some black GG1 photos: