HP Products used the same basic tender kit with most of their steam locomotives, bigger locomotives got a larger version of the tenders shown below, most were of the same design and proportions.
The notable exception is the HP 2-8-8-2, which used a bigger tender, as most articulated locomotives used 6 or more axles. One notable exception to this is the Southern Railroad Ls class 2-8-8-2, and the obscure Southern Railroad 2-6-8-0, since long tenders made using existing turntables very difficult, and frequent water towers/columns made large tenders undesirable, as the heavier the tender, the less freight a loco could pull or push.
The tender with the putty on it was etched by a prior owner with a drill, so that is being used to fill in the gouges in the body. This is the only HP tender that I have that lacks rivet detail. I am not sure if that is from the factory or a modeler's work.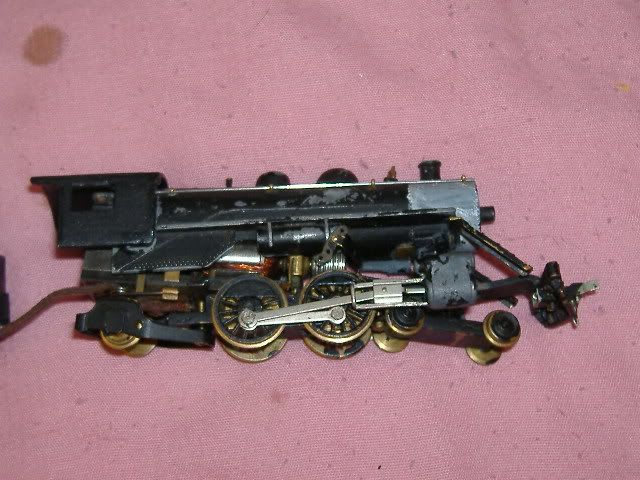 The frame of the tender is used to pick up power from the rails, and is connected to a wire which is connected to one of the motor connections for operation.
Like most tenders of the day for HO scale, the HP tenders are vital for power pickup. The tender is hooked up to the loco via a plastic drawbar for electrical isolation.