HP Products Flat Cars are a different breed of car, compared to HP Products other offerings. The main body of the car is often metal, to impart strength while keeping the car's profile down.
Very often modelers used the HP Products Flat Car kit as a base for other types of cars, such as gondola's work cabooses, and crane cars.
The top example is the kit assembled with no special work done to it. The bottom example has custom sides added on, with a load as well.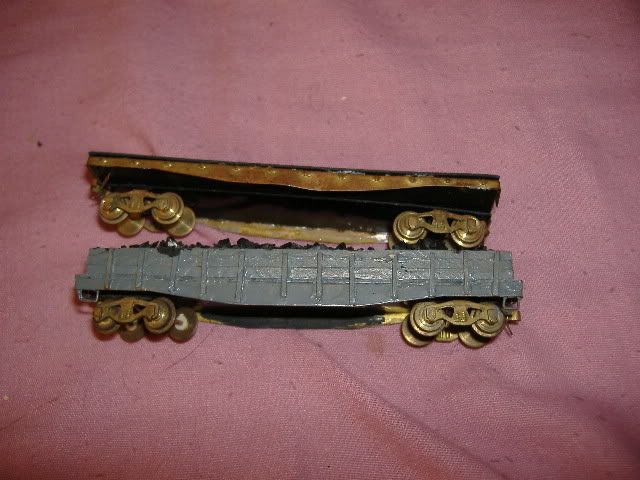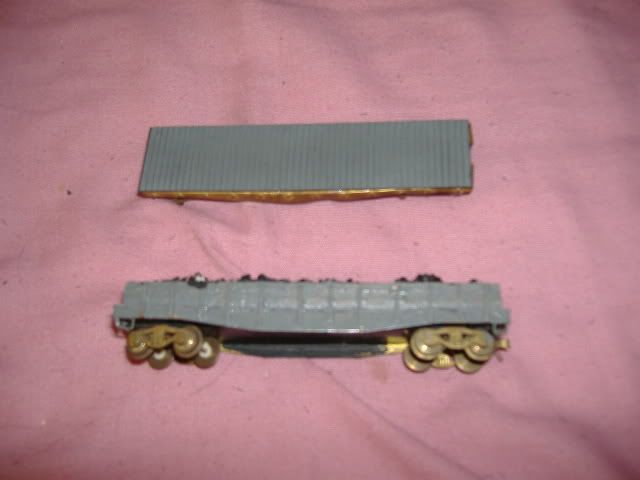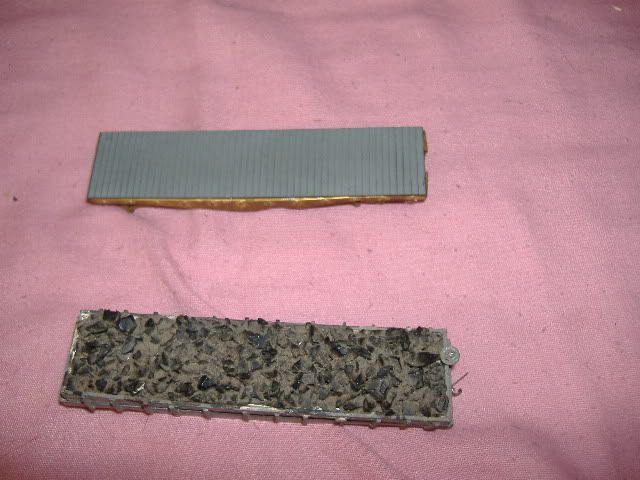 Here is another example of customization - a flat car carrying automobiles. The cars appear to be of the type made by Tootsietoy back in the 1930's to the 1960's.
Note the notches cut to hold the cars.