The HP Products 4-4-2 is based on the 4-6-2 that proved to be fairly popular in it's day.
The motor design is the Pittman 12VDC DC60 Motor. Some of the motors were obtained dirt cheap from the US Navy as War Surplus, which helped make the models cheaper. The war surplus motors could be found in models of all different kinds and makes over the late 1940's through the late 1950's, as wide-scale decommissionings of ships and submarines took place, as it was often cheaper to scrap ships than to keep them in mothballs. (Some were kept around for bombing tests, in particular, Atomic Bomb tests held in the south Pacific.)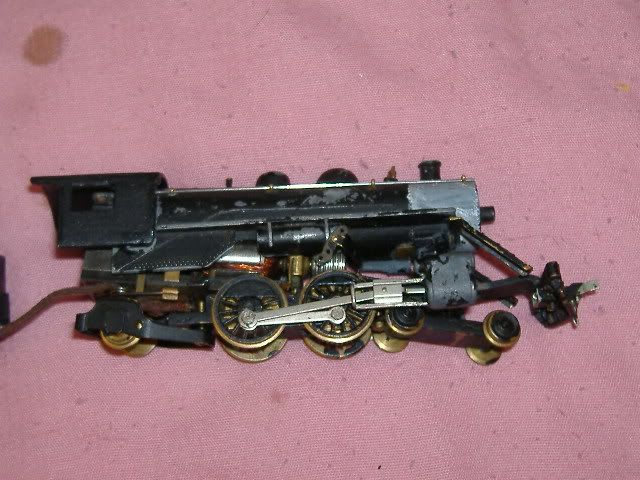 Common features with the HP 4-4-2 with other HP steam engines include the use of the Pittman open frame 12VDC motor, the cab, and the tender.