I put most of the Horseshoe Curve photos onto photobucket, and here is a sampling of them:
Zeke (center) with my son's wooden locomotive and my wife's N scale N&W GP7.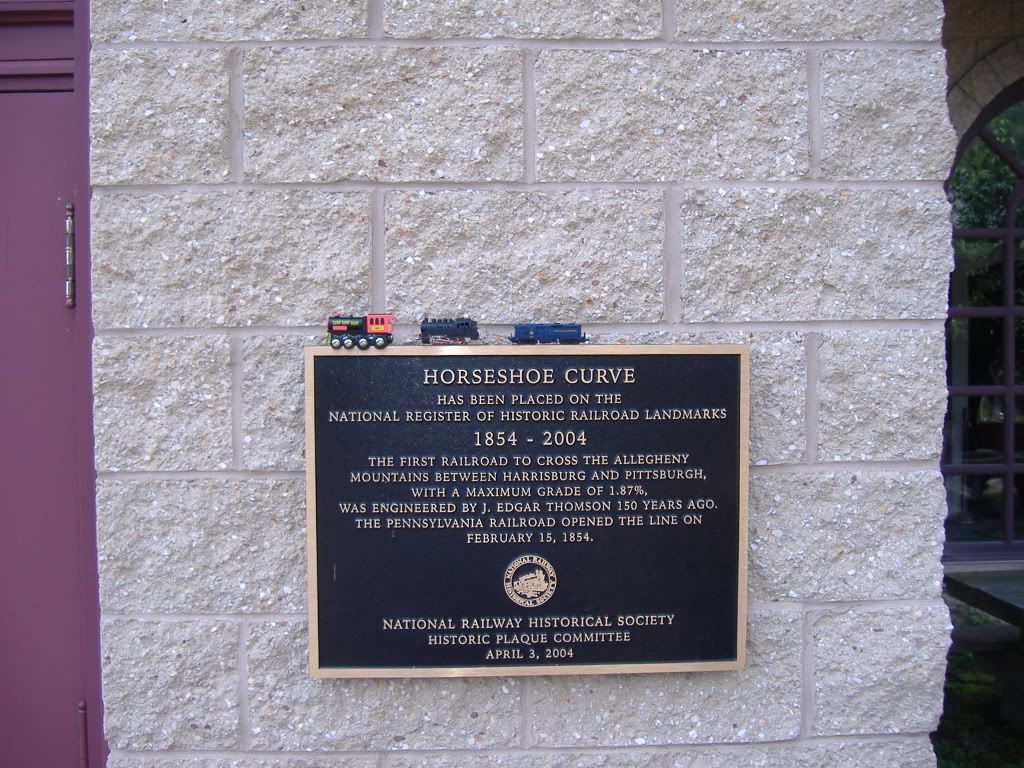 Here are some photos of the funicular (incline railway) that you can ride from the visitor center to the curve observation area.
A retired PRR diesel freight loco at the curve observation area.
Light Helper Engines
The view from the observation area to the water basin.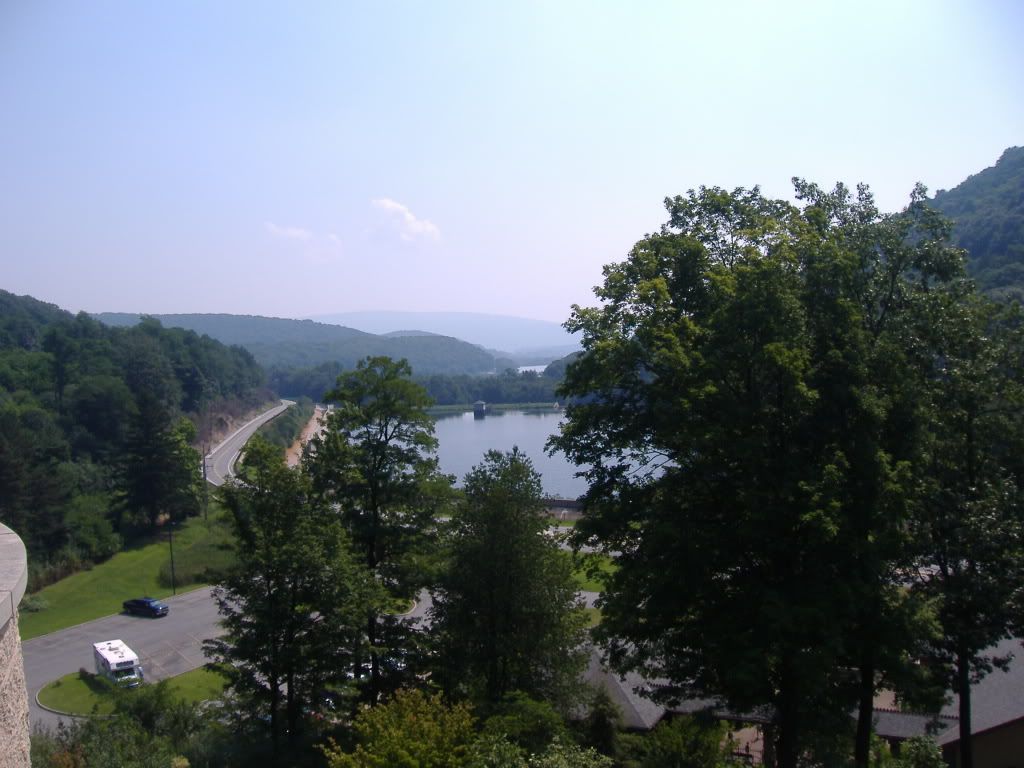 Eastbound Mixed Freight
There are plenty more photos, but I figure that this is big enough of a post.